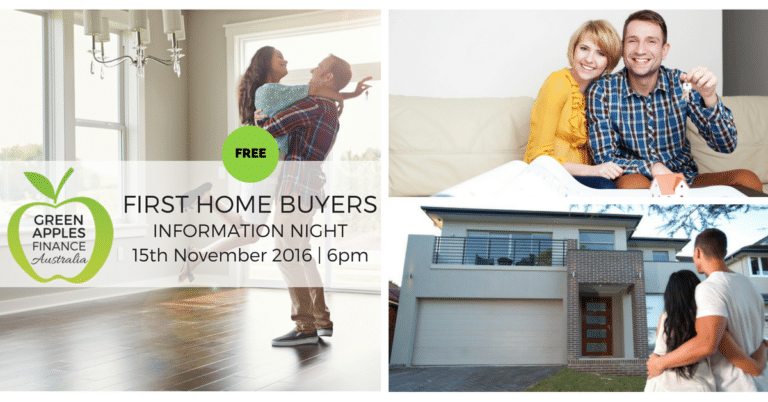 Are you looking to buy your first home and not sure where to even start?
You are invited to our FREE first home buyer's info night!
If you want to find out how to buy your first home and what the process is for purchasing – this night is for you! (Your parents are more than welcome too!)
We have gathered the best experts in the industry. From how do I get a loan to who will look after all the legal stuff– we have it covered. We will even explain the option of building your dream home!
Our panel of experts include:
James O'Shea – Mortgage Broker, Green Apples Finance Australia
Steve May – Financial Planner, Steve May Financial Services
Leah Reynolds – Conveyancer
Michael Grant – Real Estate Agent
Terry Furness – Builder
We will also have information on the house and land packages available in the Newcastle area.
Join us on the night, 15th of November. We will have nibbles, drinks and some lucky door prizes!
Limited seating available, so please register by clicking the link:
https://www.eventbrite.com.au/e/free-first-home-buyers-info-night-tickets-28749752283